Happyrun G60 SUV Ebike: Style, Performance at $1,300
The Happyrun G60 is a splendid blend of eye-catching aesthetics, impressive motor-bike-like performance and true value. For just $1,399 this mini-bike carries great safety features, comfortable riding and blasts at 31mph in a truly fun and fast romp on the town. With a dual suspension frame and off-road tread, it can even vary off into the trails for light-duty exploring. Check out the coupon code below.
At first glance, the G60 is a sight to behold. Its aesthetic appeal is undeniable, with a sleek and sophisticated frame that features striking brown accents. These accents not only add a touch of elegance but also serve as eye-catching highlights that make the bike stand out in any crowd. It's not just a mode of transportation; it's a statement of style.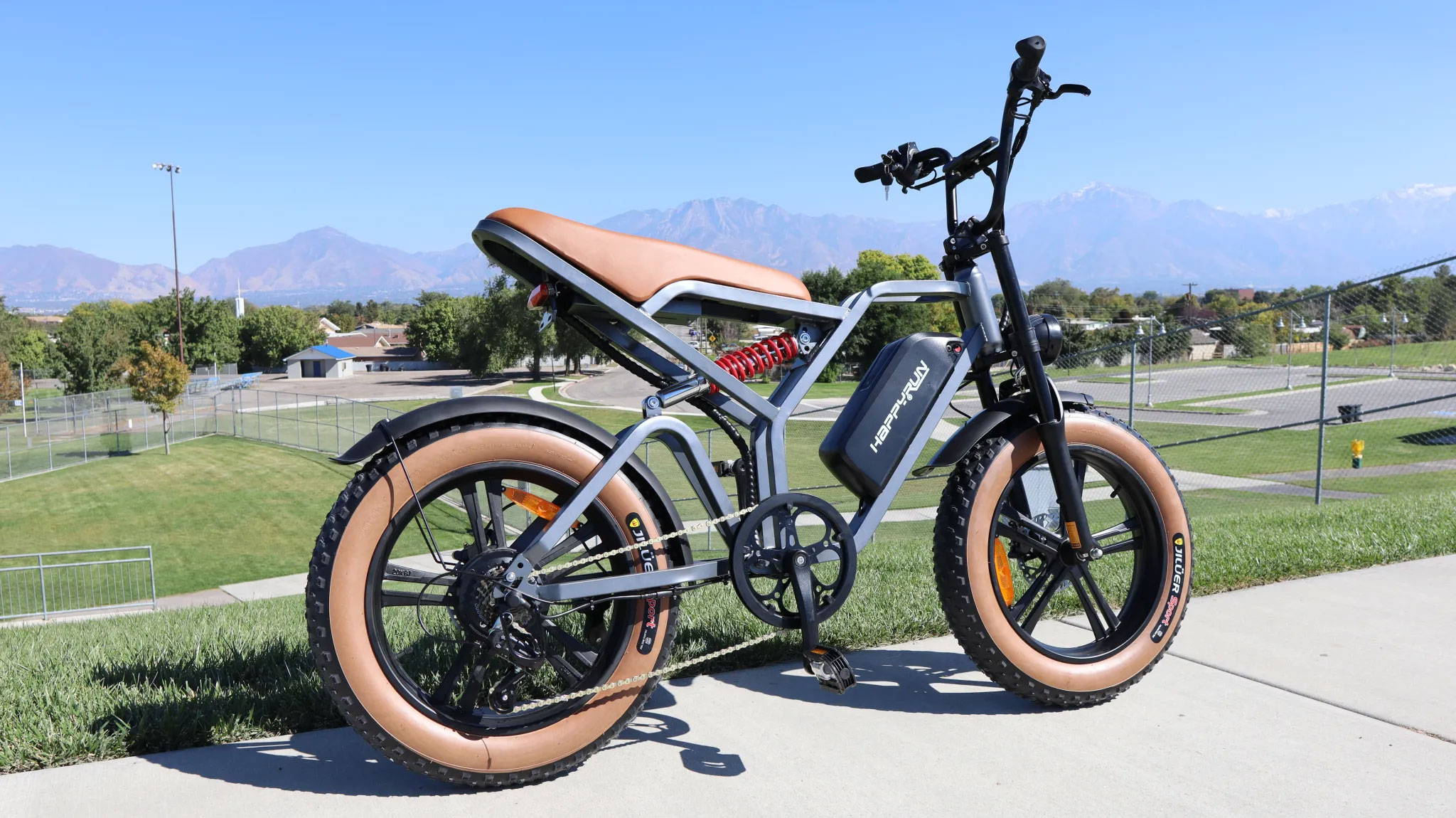 One of the standout features of this electric bike is its high-performance 1500W peak brushless motor, capable of propelling to a top speed of 31 MPH. With 3 modes of pedal assist and a 7 speed transmission, the customization of the ride is always at hand. Whether navigating through city streets or tackling challenging off-road terrain, the G60 SUV Ebike offers a smooth and powerful ride that stays in control.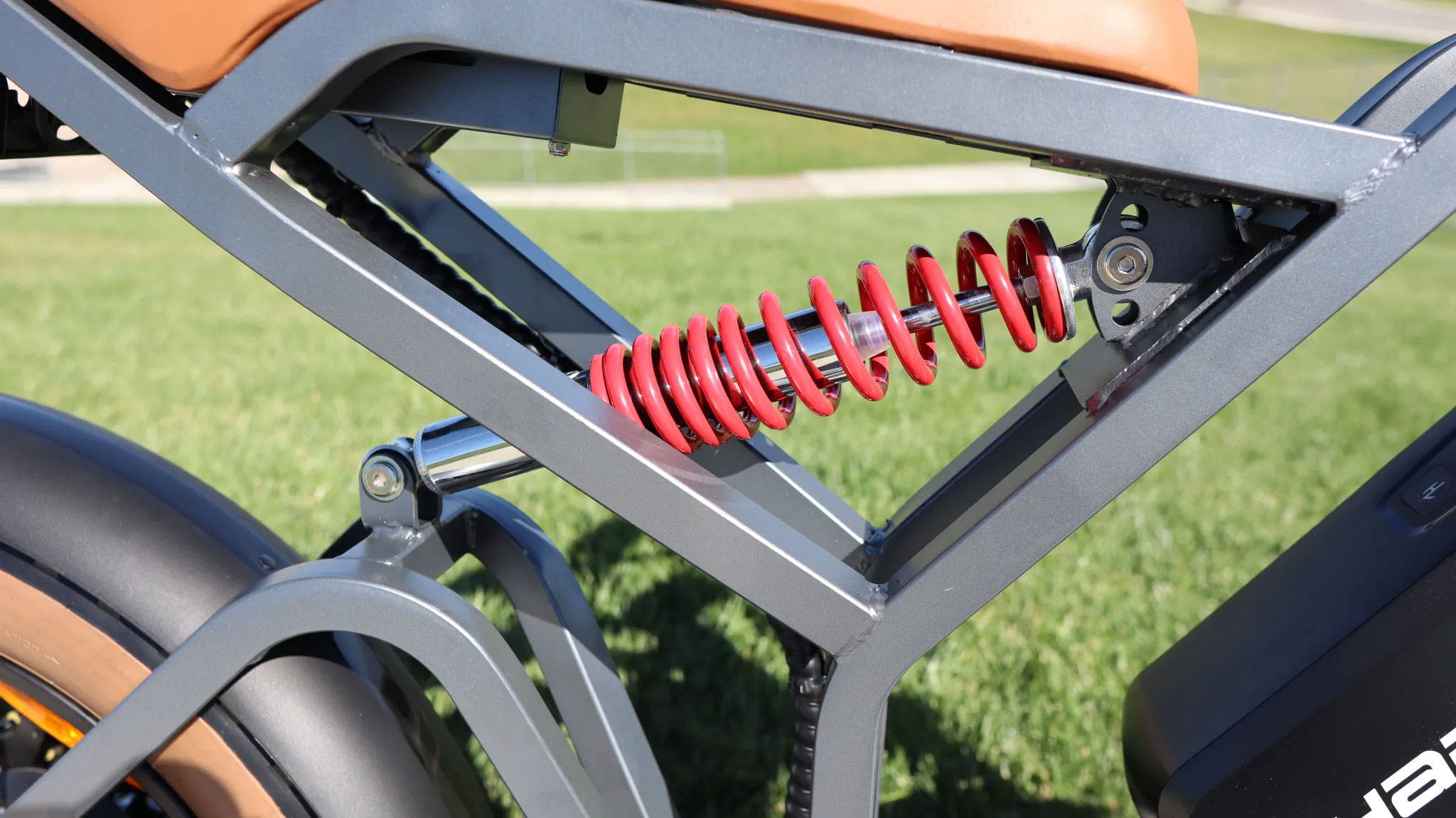 The frame of the electric bike is crafted from strong yet lightweight aluminum alloy material, paired with a fork suspension system. This combination ensures a comfortable and smooth riding experience that other, heavier bikes don't quite match. The rear coil-over shock provides rear suspension built under the seat, and accents the color perfectly. Not only does it enhance maneuverability and control on all types of terrain, but it also reduces the overall weight of the bike, making your ride effortless and enjoyable.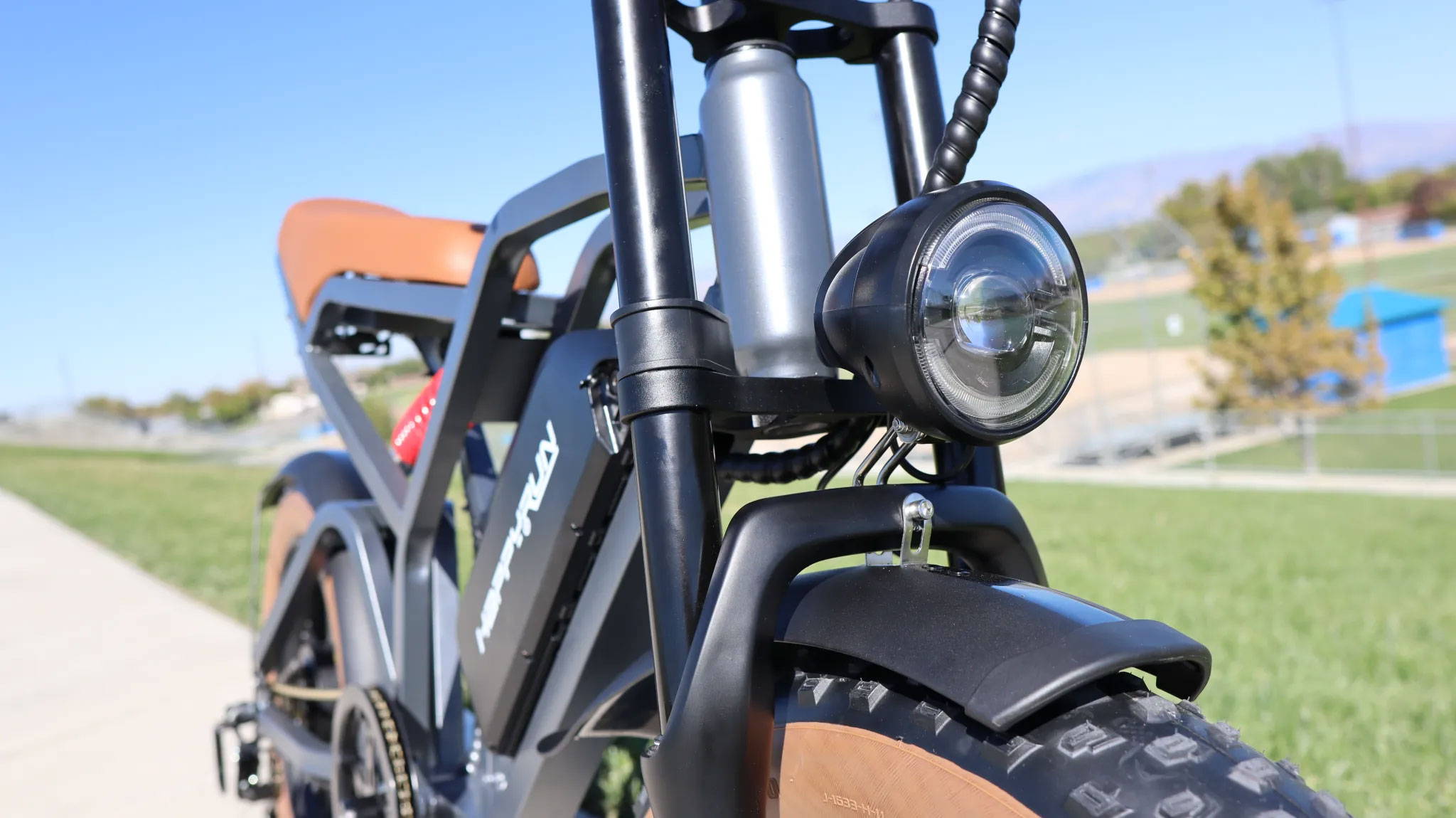 Safety is a top priority, and the G60 Ebike delivers. The vibrant headlight is the flag-runner for visibility, however it's the rear lights that really surprises. The G60 includes a regular taillight function, a brake light function, and a turn signal function in the same apparatus. With easy controls on the handlebars, it makes visibility and safety a top priority. Equipped with dual-piston hydraulic brakes, this bike offers improved stability and control, even in challenging conditions. The brakes are well paired for the capabilities of the bike, giving precise and predictable stopping power where it counts.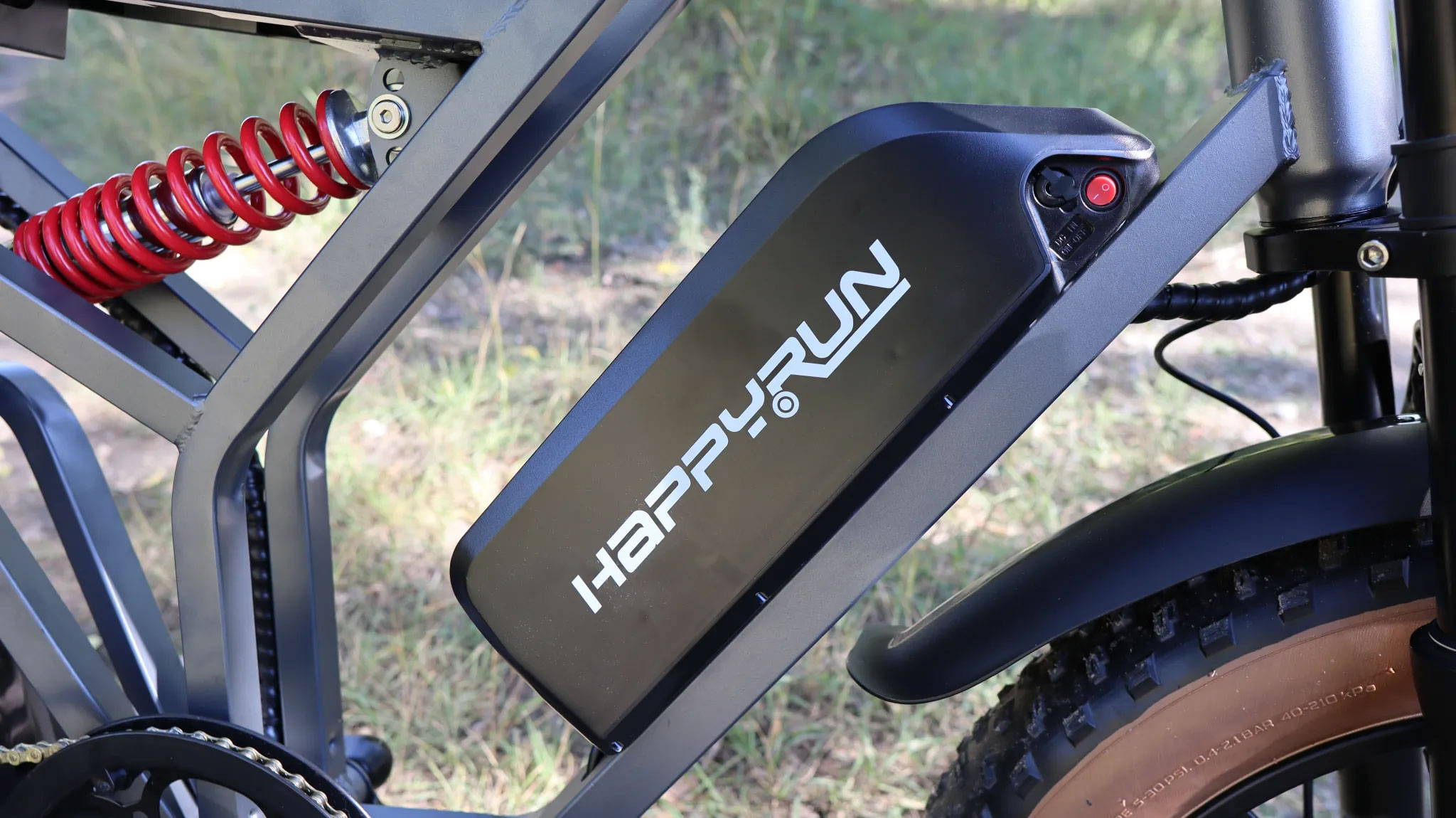 Full Tank, Full Day's Ride
One remarkable feature of this electric bike is its removable 48V 18AH battery. With just a single 5-6 hour charge, you can cover an impressive range of 68 miles with pedal assistance. Without the fluff and complexity of batteries that mimic a seat, Happyrun is ready to provide real value by using a widely used battery casing option.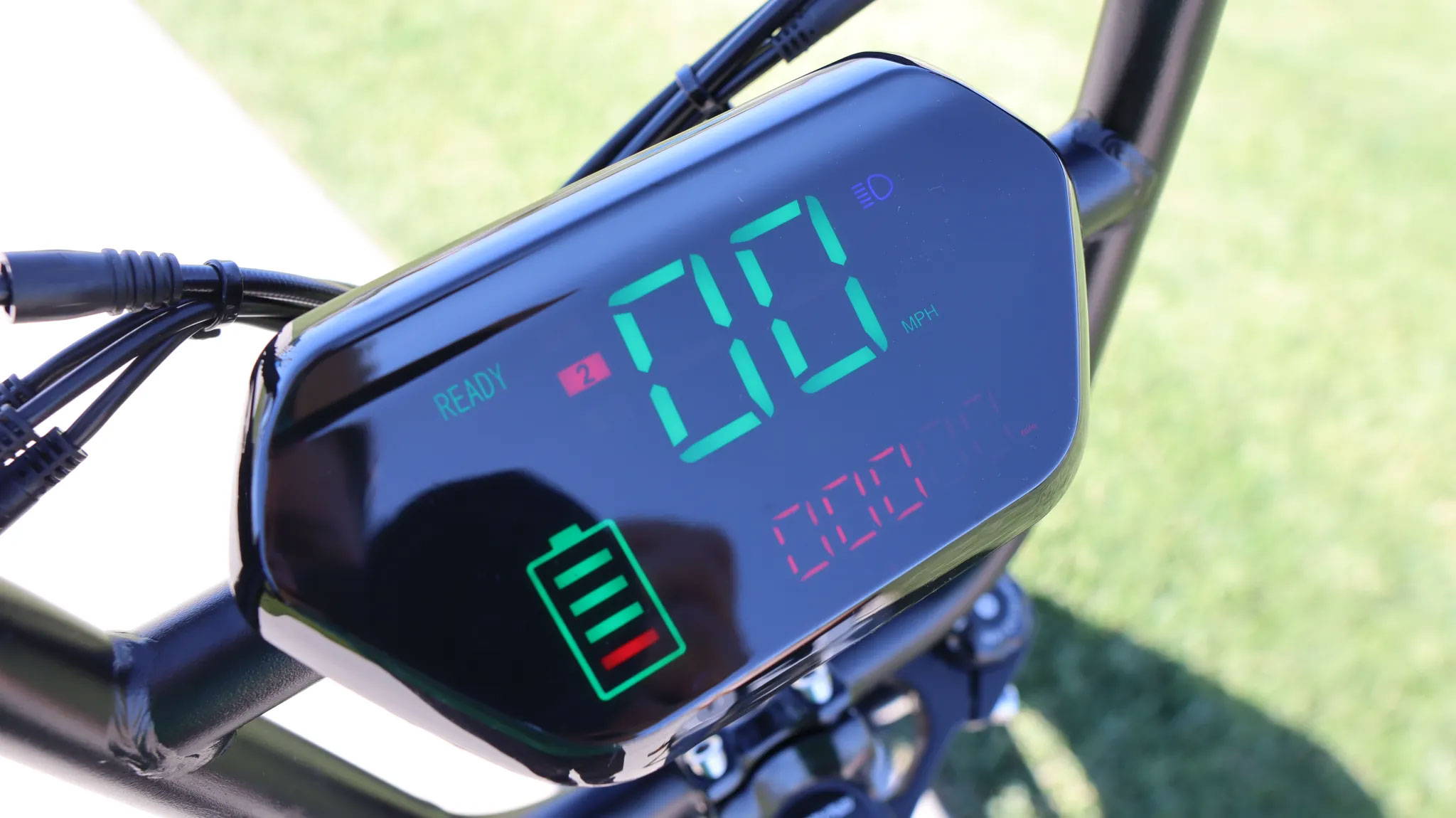 The G60 SUV Ebike also features a large, smart LCD display that is both bright and easy to read. This intuitive interface provides essential information about the ride, including speed, battery life, and distance covered. The large panels and large number read-out is great for ditching the bifocals, and gives the bike a bit of a nostalgic feel.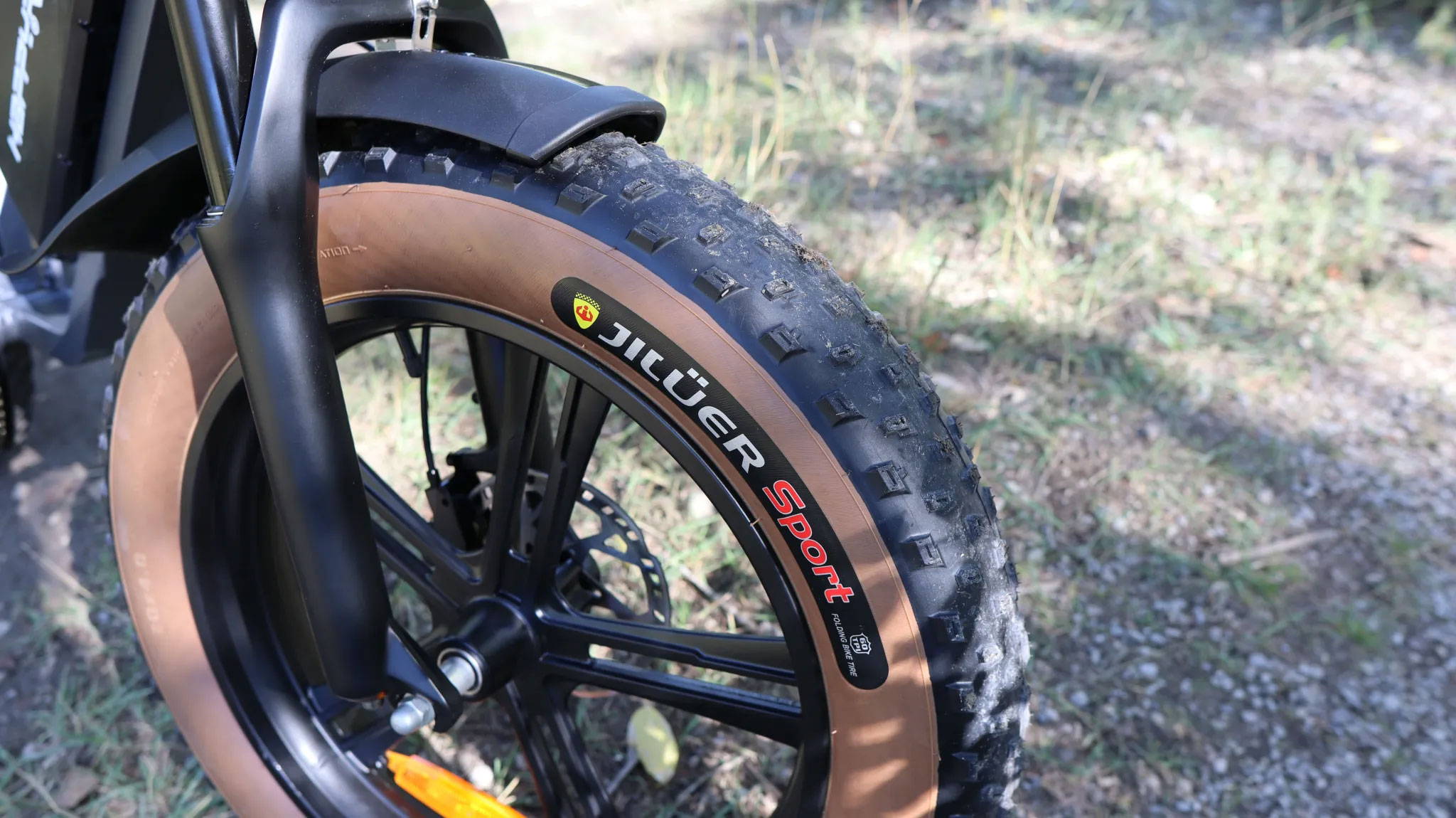 Class Act with a Wild Streak
While the G60 Ebike has a striking appearance that's sure to turn heads, it also runs a side gig as an off-road adventurer. With knobby tread 20″ × 4″ fat tires, a honkin' motor and dual suspension, this little billy-goat can be quite the climber, even in rough terrain. Truly one of the best electric bikes to combine style, performance and value.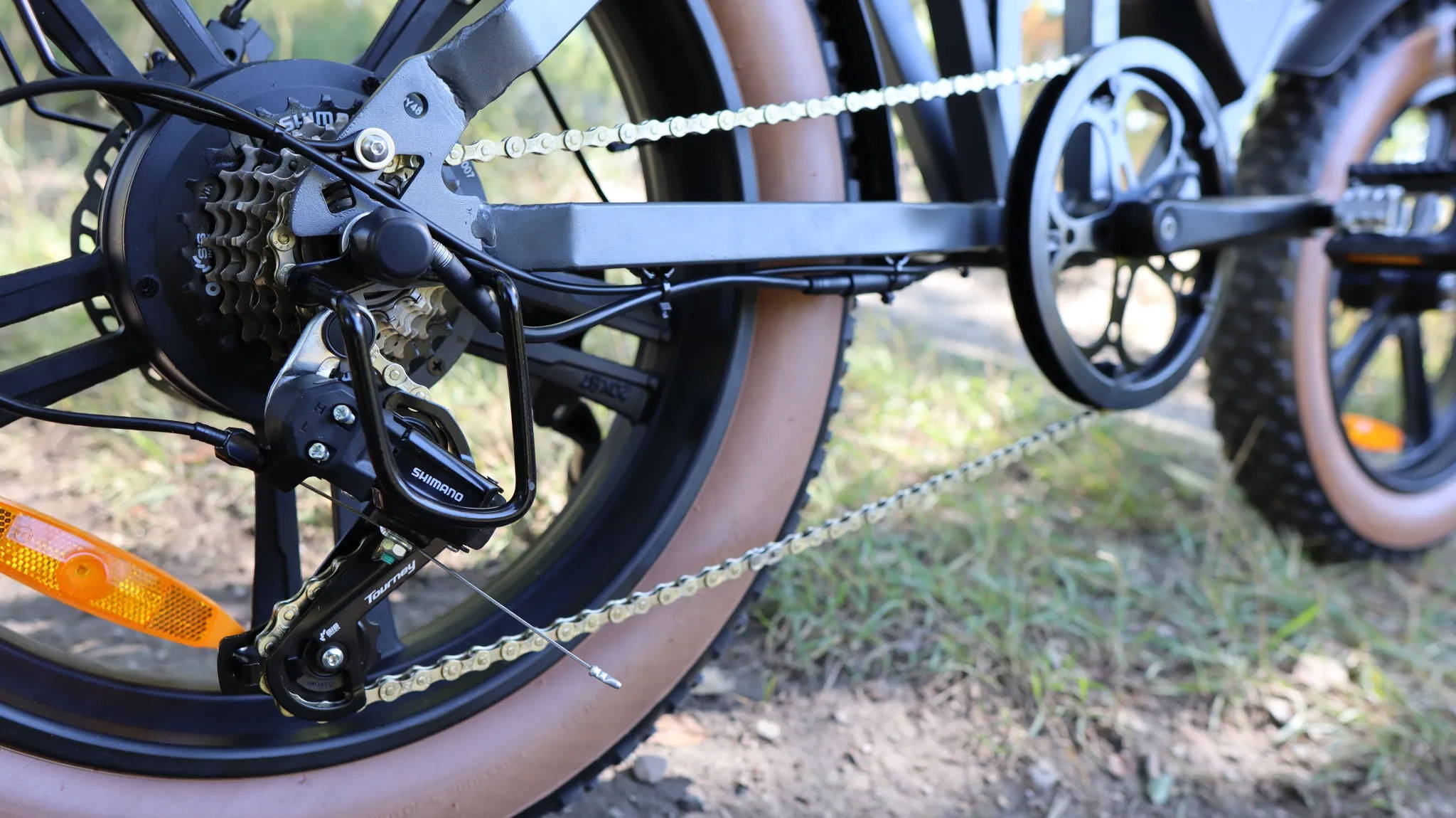 All in all, the Happyrun G60 is a true seamlessly combines form and function. Its stylish design, powerful motor, comfortable suspension, and advanced safety features make it an exceptional choice for both off-road enthusiasts and daily commuters. With its impressive range and eye-catching appearance, the G60 SUV Ebike is not just a means of transportation; it's a symbol of innovation and style.
The G60 Ebike is a versatile e-bike that is perfect for those who want a powerful and comfortable vehicle for off-road adventures and daily commuting.